4-Ingredient Mac and Cheese
The one where I make like a gastronaut and create a super quick and easy best-you've-ever-had-in-your-life mac and cheese with the help of science.
I love macaroni and cheese. Like, I could probably be happy eating only macaroni and cheese for the rest of my life. I adooore mac & cheese! Real, gooey, rich and creamy mac and cheese. But I rarely make it because the traditional kind seems to take more effort than it should, and to make it creamy and awesome, you almost always have to use fake cheese, which I loath. But today I have created the absolute best mac and cheese I have ever tasted, and it only took 4 ingredients… and ONLY real, honest to goodness cheese.
The reason this is the best mac and cheese I have ever made is because there is absolutely no extras. There is no extra fat (butter or oils), there are no artificial ingredients (like whatever cheese-food-product actually is made of), and there are no thickeners. It's just melty cheesey goodness on pasta. Like mac & cheese was intended to be. It's the purists macaroni and cheese. The mac you think about when you have a midnight mac attack. It is the ultimate mac and cheese. THE ULTIMAC!!!
And it would be PERFECT in my Healthy*ish Mac and Cheese Balls!
Now, he're the kicker. It's also fancy-dancey and molecular gastronomatic n' modernist n' stuff. So you can go ahead and call yourself part of the molecular gastronomy club, a follower of the modernist cooking movement. But you don't need to invest in any fancy equipment like a sous vides or special foam makers, or test tubes, or anything. All you need is a little packet of this:
THIS is Sodium Citrate and it is the best friend all your melty cheese dishes have ever met. It sort of loosens the proteins of the cheese, making it more soluble so it becomes one with your liquid, kind of like an emulsification. Whereas in traditional mac and cheese you use a starch to help bind the cheese proteins with your liquid, sodium citrate acts like a back massage, making your cheese like putty in the milk's hands without the massage gel that is a roux.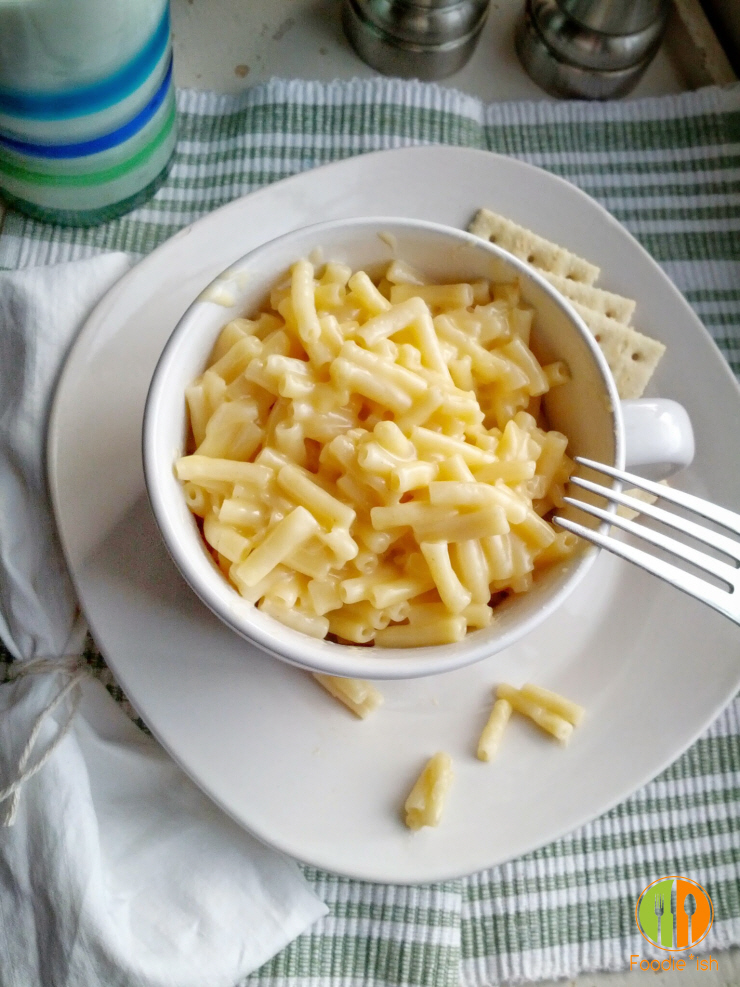 Sodium citrate is a natural occurring mineral. It is a salt, actually, and it has a bit of a sour-salty taste. But you won't taste it in your foods if you use the appropriate amounts. And like I have said before, this miracle salt makes the meltiest, most creamy, delish*ish cheese sauces ever. So you can transfer the mac & cheese concept I share below to fondues, cheese dips, chili con queso, even making a melty mozzarella sauce for baked pastas (you want that ooey-gooey looking baked pasta: cue the sodium citrate + cheese love connection).
*The link to sodium citrate above is an affiliate link, so if you choose to purchase via this link I will receive a small commission on the sale, and it won't affect your purchase price at all. It's just like giving me a high-five, and I love those, so….  PLUS, this is the actual brand I have used. I know there is some cheaper industrial-grade sodium citrate on the market… DON'T BUY IT FOR COOKING. It is not food-grade, which means it hasn't been tested for quality or, more importantly, human consumption. So, just make sure what you're buying is FOOD-GRADE. Or just make it easy, and follow the link above and give me a high-five for awesomeness. A packet of 50 grams will yield about 5 batches of the mac in the recipe below.
This recipe has been modified from the one I found on Modernist Cuisine. Being honest, I had a packet of Sodium Citrate in my pantry (thanks to my foodie mom), but I had no idea how to use it, so Modernist Cuisine was the first place I looked for info. I have adapted the original weight-based measurements to a volume-based measurement system for the convenience of the home cook who may not have a fancy-dancy scale. If you are interested in testing the waters with more Modernist cooking, I highly suggest checking out that website. Lots of good information and cool recipes.
And now go… get yourself some sodium citrate (you will not be disappointed) and then make the world's best cheesiest, most greatest mac and cheese ever!
(yeah… it's this one).
[recipe title= "4-ingredient Mac and Cheese" servings= "4" time= "15min" difficulty= "easy"]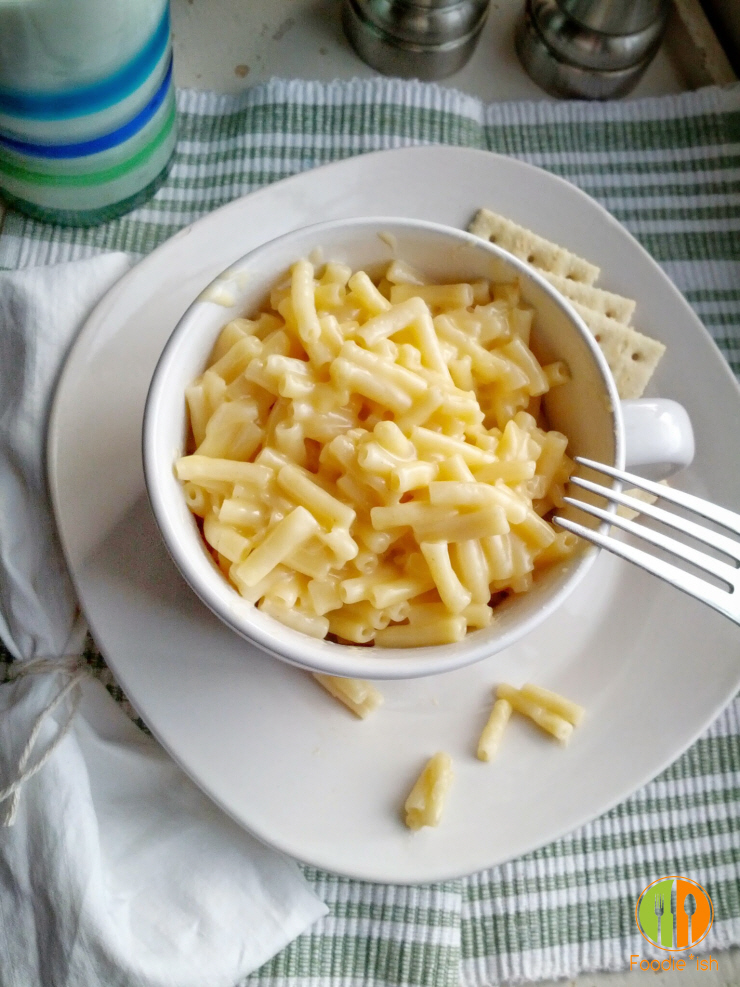 Ingredients
dry macaroni or small dry pasta noodles 2 cups
milk 1 1/8 cup
sodium citrate 2 tsp
marbled cheddar, shredded 10 oz
salt and pepper to taste
Directions
Cook pasta according to package directions. Drain.
Meanwhile in a medium saucepan heat milk over medium heat and dissolve sodium citrate completely. Bring to a simmer and slowly add cheese 1/4 cup at a time, whisking vigorously between addition until all cheese has been added and you have a silky smooth cheese sauce. Adjust salt and pepper seasoning to taste.
Add pasta and stir to coat. Serve immediately.
This is an original recipe by Glory Thorpe of Foodie*ish and was originally published on Foodieish.com. All content and photos ©2015 Foodie*ish.  All Rights Reserved. 
[/recipe]
---
[wysija_form id="4″]