05/05/2015
When murder is on your mind…
…You should maybe think about trying this loaded baked potato as your weapon. 
So, the other day I was thinking about the best way to kill my husband. Not really, but we both thought it would be a pretty great way to go if I attempted to give him a heart attack with a loaded baked potato. I had mentioned I wanted to make a loaded baked potato, but I wanted to do something different than your standard cheese and bacon potato. We were coming up on Game of Thrones Sunday, and we always have The World's Best fried chicken or crispy baked chicken fingers, so he said "you should stuff it with fried chicken fingers!".
Yes, sir… you are correct. I should stuff it with fried chicken.
So I did.
And it was AMAZING!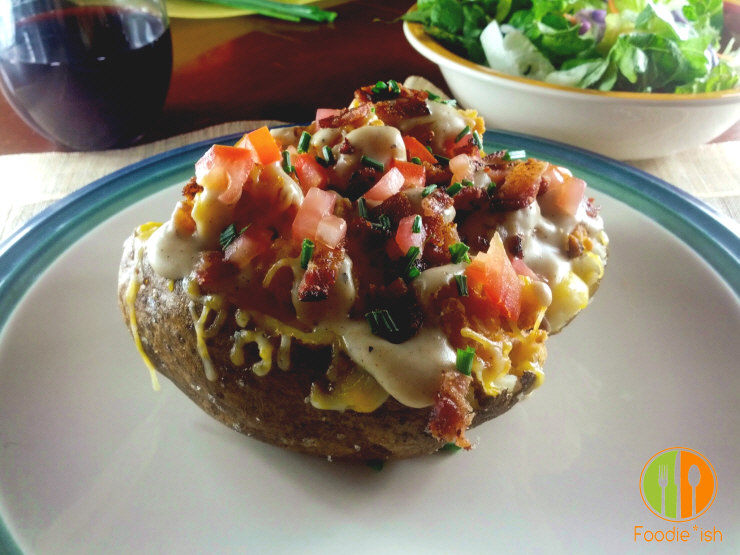 I have only had Southern white gravy once in my life (and in high-school, I worked at the Cracker Barrel for 3 years. I was all about the dumplings but I couldn't bring myself to try the gravy). Finally, a few years ago we took a family trip to Nashville TN for a UCLA v. Volunteers football game and you know, when in Rome, you eat your fried chicken with gravy. So I tried it and was like…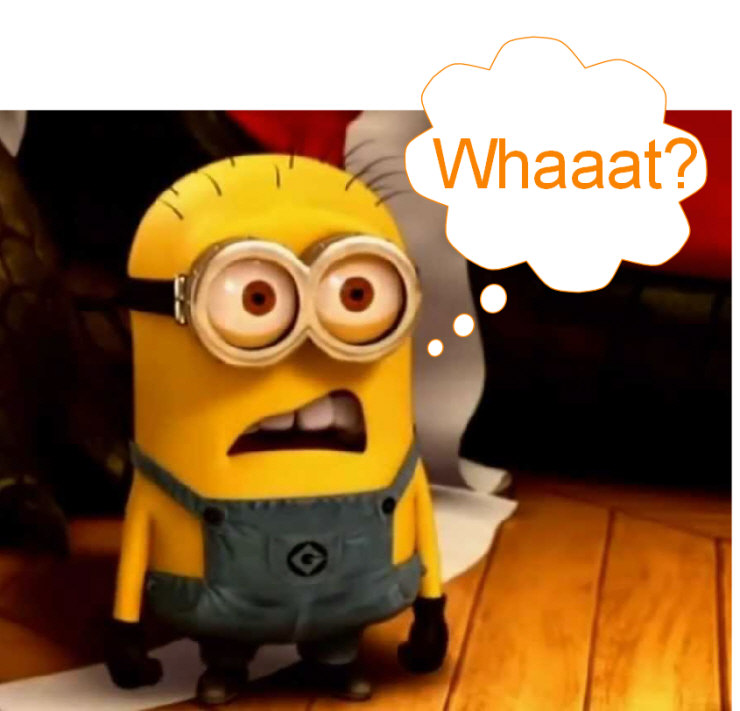 How had this been missing from my life? This totally unassuming accompaniment may in fact be the meaning of life. No wonder I have always felt slightly empty… I was missing the meaning of life, and I found it on a delicious piece of fried chicken in a roadside diner in Tennessee.  It was absolutely perfect and I wanted to kick myself for not having tried it sooner. Luckily I was with an exhausted 2 year old who was lying on the bench next to me and clearly thought the same thing. I left with a full tummy and bruised thighs.
But I never forgot how yummy the gravy-chicken combo was, so when this fried chicken loaded baked potato began to develop, I knew I would have to smother that sucker in gravy. Sour cream simply would not do. And ya know what? I'm pretty sure I will never make a loaded baked potato any other way. It was so rich and delicious. With crunchy chicken and creamy gravy, yummy melty cheese and (of course) BACON! And then topped with tomato and chives, you know… to make it healthy. (Yeah. You know that is a is a bunch of baloney. But it looked prettier that way). 😉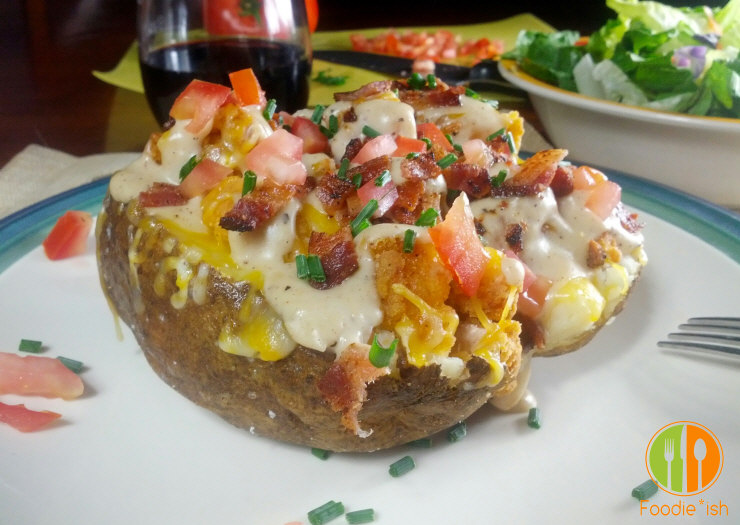 My gravy recipe is based on one I found on Uncle Jerry's Kitchen Blog. It is super simple, and also, apparently, quite traditionally Southern. He got in a heap of trouble for making gravy without bacon fat and had to attempt to stave off the pitchfork wielding populace by giving a tried and true Mamma's kitchen kind of gravy recipe. Since I'd never made it before, I needed some guidance. I added a bit of hot sauce because I am a spicy senorita, but you can skip it if you're not a fan of the extra kick. So, a big ol' thank you to Jerry for sending me on the gravy-train. (Omg… yes, I just did that. Quite possibly the dumbest pun ever).
So… if you're ever thinking maybe you'd want to off your husband in a totally loving and not at all messy way, or if you just have a hankering for a loaded baked potato but want to jazz it up a bit, head on over to the recipe right here.
And let me know your favorite loaded baked potato combinations. I feel like it is an oft over-looked main dish, and after this, I am definitely not going to ignore them as a complete meal option.
---
Never miss a delicious bite! Sign up for our weekly newsletter and have all the goodness delivered right to your inbox. It's free! And free is good.
[wysija_form id="4″]